Retainer Ship Agreement
Perfect Customize Tax & Accounting Solution
Pro Tax ConsultancyPakistan's advisory services and consultancy daily include considerable time and effort. Also, the hard-earned experience in the ways of professionalism and knowledge, awareness, and staying up-to-date about taxation laws. Moreover, offering recommendations that lead to fewer tax risks.
For this, our firm charges a fee according to personal preference. So that you can plan meet-ups, discussions, and follow-ups routinely based on each month or as it may be comfortable with or in need of.
Furthermore, The Scope of the Taxation Services Includes:
DIRECT TAX
INDIRECT TAX
TRANSFER PRICING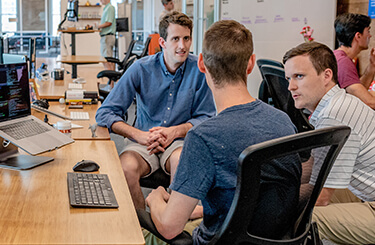 Different cases involve different requirements. These requirements may include services such as research and analysis, considering and writing related to litigating, giving a legalized opinion, and forming aligned plans. For which, you should alter the fees and include them as discussed and agreed by the clients.
1. PERSONAL TAXATION
Here at Pro Tax ConsultancyPakistan, we aim to give you the most from the least. Our pocket-friendly consultancy costs start from 7000 PKR, catering to all of your tax and accounting needs under one roof.
Pro Tax ConsultancyPakistan can Reduce or Eliminate your Burden by Providing
We provide you income tax registration (issuance of FBR NTN)
Pro Tax ConsultancyPakistan give you sales tax registration (issuance of STRN / GST on services)
We provide you Sindh revenue board registration services
Our company gives you income tax consultation services
We provide you sales tax consultation
We provide you compliance of corporate income tax return
Pro Tax ConsultancyPakistan brings you compliance with corporate wealth statement
We provide you comprehensive facilitation in corporate sales tax return
We Compliance of E-Filing Withholding Tax Statement of u/s 149 & u/s 165.
Our company assist you in Issuance of Tax Reduce Rate Certificate
We provide you in handling & monitoring withholding tax obligations
Our experts handle statutory notices from tax authorities
We let you avail Tax Exemptions and Concessions provided in different tax laws
Pro Tax ConsultancyPakistan provides you with filing and pursuing refund claims services
We file appeals of tax filing related issues at all levels
We provide income tax consultation
Our company gives you sales Tax Consultation
Pro Tax ConsultancyPakistan assist you in Income Tax Registration (issuance of FBR NTN)
We provide you assistance in Sales Tax Registration (issuance of STRN / GST)
Our experts give you assistance in Sindh Revenue Board Registration
We give you comprehensive facilitation in E-Filing Income Tax Return
Our company provides you comprehensive facilitation in E-Filing of Wealth Statement
We give you comprehensive facilitation in E-Filing Sales Tax Return
We file Withholding Tax Statements
Pro Tax ConsultancyPakistan provide assistance in issuance of Tax Refund
Our experts file of Appeals of Tax Filing related issues at all levels