Corporate Compliance and Secretarial Services (with SECP)
Done it, without the Anxiety!
ProTaxConsultancy Pakistan holds nearly two decades of experience. We aim to help the corporate sector grow to stabilize and strengthen the economy. We provide Corporate Compliance and Secretarial Services with SECP regards, which we will talk about further ahead. Having experts, highly trained professionals and learnt members on the team, makes it easier for clients to see their business potential. Assuredly, we provide a thorough and extensive guideline during the time of a business deal.
Moreover, ProTaxConsultancy Pakistan provides services in regards to the Securities and Exchange Commission of Pakistan. (SECP). This leads enterprises through a worry-free process in which troublesome litigations are avoided. This shows the strategically and smart approach of our Advisors. Above all, consultants stay on their toes to keep up with any tax updates in Pakistan.
In addition to the above knowledge, experience and skills of ProTaxConsultancy Pakistan's corporate consultants, we also provide tactical counselling and guidance along with pundit proficiency that assists our customers in successfully attaining their targets.
ProTaxConsultancy Pakistan's renowned services to the corporate sector include as itemised underneath:
Staying updated with Organizational Change in Constitution
Registration and Incorporation of Commercial Companies
Registration and Incorporation of Special Purpose Vehicles (SPVs)
Registration/Incorporation of NPOs & LLPs
Permission/Approval for Foreign Companies
Incorporation of companies under collateral management regulations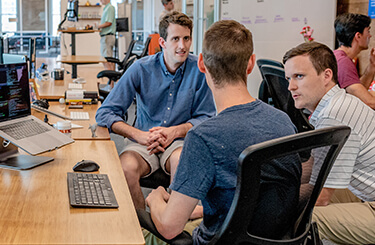 ProTaxConsultancy Pakistan offers you an affordable monthly retainer plan, especially if you are a small business. It will minimise your budget for consultancy costs.
ProTaxConsultancy Pakistan can Reduce or Eliminate your Burden by Providing
We provide you income tax registration (issuance of FBR NTN)
ProTaxConsultancy Pakistan give you sales tax registration (issuance of STRN / GST on services)
We provide you Sindh revenue board registration services
Our company gives you income tax consultation services
We provide you sales tax consultation
We provide you compliance of corporate income tax return
ProTaxConsultancy Pakistan brings you compliance with corporate wealth statement
We provide you comprehensive facilitation in corporate sales tax return
We Compliance of E-Filing Withholding Tax Statement of u/s 149 & u/s 165.
Our company assist you in Issuance of Tax Reduce Rate Certificate
We provide you in handling & monitoring withholding tax obligations
Our experts handle statutory notices from tax authorities
We let you avail Tax Exemptions and Concessions provided in different tax laws
ProTaxConsultancy Pakistan provides you with filing and pursuing refund claims services
We file appeals of tax filing related issues at all levels
We provide income tax consultation
Our company gives you sales Tax Consultation
ProTaxConsultancy Pakistan assist you in Income Tax Registration (issuance of FBR NTN)
We provide you assistance in Sales Tax Registration (issuance of STRN / GST)
Our experts give you assistance in Sindh Revenue Board Registration
We give you comprehensive facilitation in E-Filing Income Tax Return
Our company provides you comprehensive facilitation in E-Filing of Wealth Statement
We give you comprehensive facilitation in E-Filing Sales Tax Return
We file Withholding Tax Statements
ProTaxConsultancy Pakistan provide assistance in issuance of Tax Refund
Our experts file of Appeals of Tax Filing related issues at all levels