Listing Public Limited Company in Pakistan Stock Exchange (PSX)
We assist Public limited companies to get listed in PSX through initial public offering
How Does Pro Tax Consultancy karachi Pakistan Assist You in Listing Your Company??
Pro Tax Consultancy karachi Pakistan provides exhaustive, robust, and bespoke assistance to companies going for listing in Pakistan Stock Exchange (PSX). Moreover, we do have a great deal of experience in helping those who have been unfortunate enough about the listing process Pakistan Stock Exchange. Also, we have years of experience in the Pakistan Stock Exchange that helps us to guide you in a better way.
Likewise, Pro Tax Consultancy karachi Pakistan helps you find the best brokers. These brokers have earned praise all over Pakistan due to their massive experience in the field. Also, we know the importance of brokers, so, we ensure the finding of the best brokers. Moreover, we have a dedicated team of experts who have a will to serve every customer who looks for help. Also, we have established relations with industry professionals, which helps us to serve in a better way.
Furthermore, The Scope of the Taxation Services Includes:
DIRECT TAX
INDIRECT TAX
TRANSFER PRICING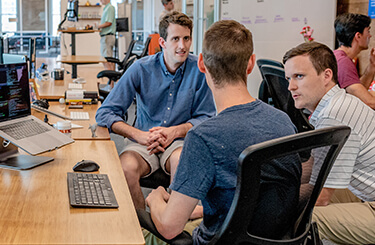 Get in Touch for Free and No Obligation Advice!
You can get in touch for a free consultation. So, that you can easily get the maximum benefits from our services. So, if you interest in availing of our assistance to get your Company list in (Listed Companies in Pakistan Stock Exchange PSX). Without hesitation, leave us a WhatsApp message here or see our contact page for a suitable option.
Individuals are considered "Pakistan Persons," no matter where they live in the world if they are Pakistan citizens or CNIC holders. You may be a tax resident in another country as well.
Also, you can contact us by other means. Luckily, we are available on different programs including social media. So, you can contact us for help.
Pro Tax Consultancy karachi Pakistan can Reduce or Eliminate your Burden by Providing
We provide you income tax registration (issuance of FBR NTN)
Pro Tax Consultancy karachi Pakistan give you sales tax registration (issuance of STRN / GST on services)
We provide you Sindh revenue board registration services
Our company gives you income tax consultation services
We provide you sales tax consultation
We provide you compliance of corporate income tax return
Pro Tax Consultancy karachi Pakistan brings you compliance with corporate wealth statement
We provide you comprehensive facilitation in corporate sales tax return
We Compliance of E-Filing Withholding Tax Statement of u/s 149 & u/s 165.
Our company assist you in Issuance of Tax Reduce Rate Certificate
We provide you in handling & monitoring withholding tax obligations
Our experts handle statutory notices from tax authorities
We let you avail Tax Exemptions and Concessions provided in different tax laws
Pro Tax Consultancy karachi Pakistan provides you with filing and pursuing refund claims services
We file appeals of tax filing related issues at all levels
We provide income tax consultation
Our company gives you sales Tax Consultation
Pro Tax Consultancy karachi Pakistan assist you in Income Tax Registration (issuance of FBR NTN)
We provide you assistance in Sales Tax Registration (issuance of STRN / GST)
Our experts give you assistance in Sindh Revenue Board Registration
We give you comprehensive facilitation in E-Filing Income Tax Return
Our company provides you comprehensive facilitation in E-Filing of Wealth Statement
We give you comprehensive facilitation in E-Filing Sales Tax Return
We file Withholding Tax Statements
Pro Tax Consultancy karachi Pakistan provide assistance in issuance of Tax Refund
Our experts file of Appeals of Tax Filing related issues at all levels