Audit and Assurance Services
Audit Services in Pakistan
Your business and audit services by Pro Tax Consultancy Pakistan make the perfect recipe for success!
Whether your business is just starting out or is operating on the international stage, Pro Tax Consultancy Pakistan, Tax and Accounting Service Providers offer a vital audit. This audit provides benefits beyond the traditional scope. We work with you to certify your statutory requirements in a reflexive manner.
Using our ground-breaking audit approach we conduct independent financial statement audits. They are regardless of your venture's size, location or operations provides an all-inclusive and effective ending.
Furthermore, The Scope of the Taxation Services Includes:
DIRECT TAX
INDIRECT TAX
TRANSFER PRICING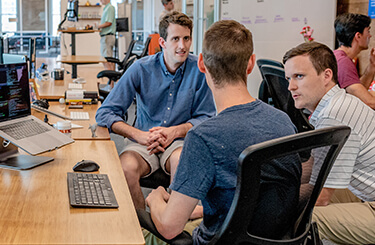 Get the best Audit Services in Pakistan with Pro Tax Consultancy Pakistan
Pro Tax Consultancy Pakistan provides your business a wide range of audit and assurance services. These services are by International Standards of Auditing as relevant in Pakistan. Also, the compliance with the requirements of the Directives issued by the Securities and Exchange Commission of Pakistan (SECP) Companies Ordinance. Moreover, you must approve financial accounting standards as applicable in Pakistan, which comprises of Islamic Financial Accounting Standards (IFAS). The IFAS was issued by the Institute of Charted Accountants of Pakistan (ICAP). Also, International Financial Reporting Standards (IFRS) helped with the issuance by the International Accounting Standards Board.
Our approach for your audit services is thorough, efficient, and cost-efficient. Also, it is performing while maintaining the highest professional business standards. Similarly, Pro Tax Consultancy Pakistan not only has a common audit methodology, but we also make audit procedures exclusively tailored to your business needs. Our auditing systems all around the country ensure the same level of quality and transparency.
Pro Tax Consultancy Pakistan can Reduce or Eliminate your Burden by Providing
We provide you income tax registration (issuance of FBR NTN)
Pro Tax Consultancy Pakistan give you sales tax registration (issuance of STRN / GST on services)
We provide you Sindh revenue board registration services
Our company gives you income tax consultation services
We provide you sales tax consultation
We provide you compliance of corporate income tax return
Pro Tax Consultancy Pakistan brings you compliance with corporate wealth statement
We provide you comprehensive facilitation in corporate sales tax return
We Compliance of E-Filing Withholding Tax Statement of u/s 149 & u/s 165.
Our company assist you in Issuance of Tax Reduce Rate Certificate
We provide you in handling & monitoring withholding tax obligations
Our experts handle statutory notices from tax authorities
We let you avail Tax Exemptions and Concessions provided in different tax laws
Pro Tax Consultancy Pakistan provides you with filing and pursuing refund claims services
We file appeals of tax filing related issues at all levels
We provide income tax consultation
Our company gives you sales Tax Consultation
Pro Tax Consultancy Pakistan assist you in Income Tax Registration (issuance of FBR NTN)
We provide you assistance in Sales Tax Registration (issuance of STRN / GST)
Our experts give you assistance in Sindh Revenue Board Registration
We give you comprehensive facilitation in E-Filing Income Tax Return
Our company provides you comprehensive facilitation in E-Filing of Wealth Statement
We give you comprehensive facilitation in E-Filing Sales Tax Return
We file Withholding Tax Statements
Pro Tax Consultancy Pakistan provide assistance in issuance of Tax Refund
Our experts file of Appeals of Tax Filing related issues at all levels