PEC Registration
Excel in Engineering line of work!
(Pakistan Engineering Council) PEC Registration
Excel in Engineering line of work!
Pakistan Engineering Council (PEC) is a renowned government body. The government of Pakistan constituted under the PEC act to control the engineering profession in Pakistan. PEC's primary purpose is to regulate the discipline to play an important role in bringing economic growth nationwide.
What is PEC (Pakistan Engineering Council)
PEC is one of the legislation organizations that is meant to service engineers. However, the organization participates in different actions taken by the government for the betterment of engineers in Pakistan. Also, they represent the engineers of Pakistan on a global platform. They have worked for the betterment of engineers for decades and have solved many issues that were disturbing the engineers.
Moreover, the organization has introduced different rules in various universities of Pakistan. PEC also introduced the OBE rule which became the benchmark of modernization in engineering universities of Pakistan. Moreover, the development of Engineers is also the responsibility of PEC.
How to Register with PEC (Pakistan Engineering Council)
The Pakistan Engineering Council (PEC) Registration also includes the following functions.
PEC is responsible for the registration of engineers
They provide consultation to the engineers
PEC accredits engineering programs offered by universities
It ensures the continuous professional development
PEC assists the Federal Government as Think Tank
They establish the standards for engineering products
PEC provides services besides safeguarding the interest of its members
Moreover, PEC continues to motivate, facilitate and regulate the working of engineering bodies. Their motivation helps in the increase of creativity. Also, PEC act as the custodians of engineering.
Furthermore, The Scope of the Taxation Services Includes:
DIRECT TAX
INDIRECT TAX
TRANSFER PRICING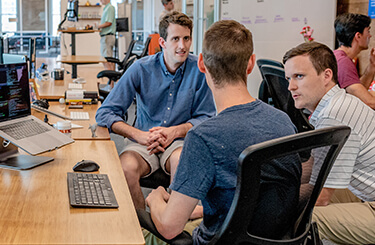 How ProTaxConsultancy Pakistan Can Help
Considering the services of PEC, ProTaxConsultancy Pakistan understands engineers' importance & respects them greatly. Therefore, we ensure easy registration with (PEC) and with affordability. Our services include the following.
Consultancy for Registration
Processing of Registration Application
Documentation for Registration
Various Registration Categories. These categories include registration fees and requirements. Also, the limit of a project under different types. We have described the types below in the table:
ProTaxConsultancy Pakistan can Reduce or Eliminate your Burden by Providing
We provide you income tax registration (issuance of FBR NTN)
ProTaxConsultancy Pakistan give you sales tax registration (issuance of STRN / GST on services)
We provide you Sindh revenue board registration services
Our company gives you income tax consultation services
We provide you sales tax consultation
We provide you compliance of corporate income tax return
ProTaxConsultancy Pakistan brings you compliance with corporate wealth statement
We provide you comprehensive facilitation in corporate sales tax return
We Compliance of E-Filing Withholding Tax Statement of u/s 149 & u/s 165.
Our company assist you in Issuance of Tax Reduce Rate Certificate
We provide you in handling & monitoring withholding tax obligations
Our experts handle statutory notices from tax authorities
We let you avail Tax Exemptions and Concessions provided in different tax laws
ProTaxConsultancy Pakistan provides you with filing and pursuing refund claims services
We file appeals of tax filing related issues at all levels
We provide income tax consultation
Our company gives you sales Tax Consultation
ProTaxConsultancy Pakistan assist you in Income Tax Registration (issuance of FBR NTN)
We provide you assistance in Sales Tax Registration (issuance of STRN / GST)
Our experts give you assistance in Sindh Revenue Board Registration
We give you comprehensive facilitation in E-Filing Income Tax Return
Our company provides you comprehensive facilitation in E-Filing of Wealth Statement
We give you comprehensive facilitation in E-Filing Sales Tax Return
We file Withholding Tax Statements
ProTaxConsultancy Pakistan provide assistance in issuance of Tax Refund
Our experts file of Appeals of Tax Filing related issues at all levels