Financial Services in Pakistan
Financial Management Services
Get Professional Finance Services for Your Business with Pro Tax Consultancy Karachi Pakistan
Pro Tax Consultancy Karachi Pakistan supports many firms, banks, insurance companies, and different financial institutions in adapting to the evolving business conditions. Moreover, we help our large clientele develop long-term successful business models. Also, we realign their operational structures, processes, and systems with greater efficiency.
As a Tax and Accounting Service provider, we support your business in implementing new financial, core industry, operational, and risk management solutions. These solutions are from an upgraded conceptual design phase to various processes and system deployment phases. These phases are developed with our unbiased, brand, and vendor-independent views. Also, we can streamline our clients the best-fit sourcing and transparent systems for them.
Furthermore, The Scope of the Taxation Services Includes:
DIRECT TAX
INDIRECT TAX
TRANSFER PRICING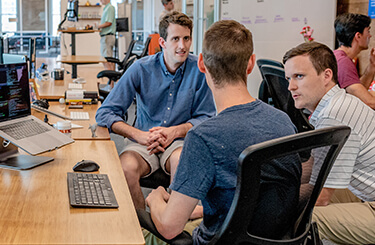 Pro Tax Consultancy Karachi Pakistan, Taking Pride in Providing the Best Financial Services in Pakistan
Pro Tax Consultancy Karachi Pakistan's extensive knowledge of taxation and financial services and prompt experience in many different lines of business within the Pakistani industry help our clients identify and implement changes to increase the value of their business processes with transparency. We provide services to our clients in articulating, formulating, and validating the right financial strategy that helps identify organizational elements while accelerating your company's growth. Also, we understand how financial management is critical to every business as it balances all the investments and risks. Our financial services promise your business an improved structure and rapid growth in the industry.
Our services go beyond the conventional strategy work, including the full range of income-tax & sales tax consultancy services, statutory audit, accounting and bookkeeping services, and many more.
Pro Tax Consultancy Karachi Pakistan can Reduce or Eliminate your Burden by Providing
We provide you income tax registration (issuance of FBR NTN)
Pro Tax Consultancy Karachi Pakistan give you sales tax registration (issuance of STRN / GST on services)
We provide you Sindh revenue board registration services
Our company gives you income tax consultation services
We provide you sales tax consultation
We provide you compliance of corporate income tax return
Pro Tax Consultancy Karachi Pakistan brings you compliance with corporate wealth statement
We provide you comprehensive facilitation in corporate sales tax return
We Compliance of E-Filing Withholding Tax Statement of u/s 149 & u/s 165.
Our company assist you in Issuance of Tax Reduce Rate Certificate
We provide you in handling & monitoring withholding tax obligations
Our experts handle statutory notices from tax authorities
We let you avail Tax Exemptions and Concessions provided in different tax laws
Pro Tax Consultancy Karachi Pakistan provides you with filing and pursuing refund claims services
We file appeals of tax filing related issues at all levels
We provide income tax consultation
Our company gives you sales Tax Consultation
Pro Tax Consultancy Karachi Pakistan assist you in Income Tax Registration (issuance of FBR NTN)
We provide you assistance in Sales Tax Registration (issuance of STRN / GST)
Our experts give you assistance in Sindh Revenue Board Registration
We give you comprehensive facilitation in E-Filing Income Tax Return
Our company provides you comprehensive facilitation in E-Filing of Wealth Statement
We give you comprehensive facilitation in E-Filing Sales Tax Return
We file Withholding Tax Statements
Pro Tax Consultancy Karachi Pakistan provide assistance in issuance of Tax Refund
Our experts file of Appeals of Tax Filing related issues at all levels